Hartecast Music's philosophy is to get the music to the people! The internet and the worldwide web have opened up the world to us and allows creativity to greet technology as an ally that enables artists to share their art with the world as it was originally created. And actually, it is almost possible to deliver music in real time as the artist is receiving that very creative inspiration! For the most part, music can be shared in its most raw form; it depends on the vision of the artist.
Music is the reflection of our emotional lives whether we're happy, melancholy, relaxed or in love. Hartecast Music is where you can find tunes that are in tune with life.  On the SongCast page, songs are categorized by genre and you can click on songs in various genres to hear song samples prior to downloading purchases.  Also, Hartecast Music offers Royalty Free Music where you may listen to, purchase and download the perfect song for your special projects!
Hartecast Music's vision is to connect with people all around the world in a way that stimulates, satisfies, and reaches the realms of human emotions.
Hartecast Music is where music is living!
Felecia Harte
Producer, Writer and Founder of "HartecastMusic.com"
FELECIA HARTE founded JaJer Music, BMI, publishing and licensing in the eighties and then went on to establish CenMae Star Publishing, ASCAP and HarteCast Music, SESAC . Her skills naturally evolved into producing and recording her music and in order to evolve with the times, began creating, directing and producing music videos.
This indomitable lady began her music career as a songwriter. Ms. Harte pitched her songs to managers, artists, publishers, etc. but didn't want to idly wait for others to record her songs. Instead, Ms. Harte decided to commence TORCH Records and at the same time, she began JaJer Music. Some of you may remember the infamous TORCH label with the yellow background and bright red letters spelling out TORCH with the flames of fire rising off the tops of each letter. When the record would spin on the turntable, it looked as though it were on fire, and in fact, these hot tracks were on fire! Ms. Harte had releases every year on the TORCH label or a TORCH distributor label for over a decade!
Being at the helm of TORCH records quite naturally lent itself to Felecia's role also as a music producer, and she began producing herself and other artists as well, such as Meechelle LaChaux, The Case, Eva Chew, Lorenzo Taylor, and Leland Usher.
After garnering the respect of her peers in the music industry by running a successful label, she came to the attention of Holland Dozier Holland. In the 1990s, Ms. Harte was asked to join the HDH family. She relocated to Los Angeles where she worked for six years with the legendary Eddie and Brian Holland of Motown fame, who along with Lamont Dozier, penned the many number one hits for the Supremes and many other music legends before HDH parted ways with Motown. How exciting those years must have been for Ms. Harte working with HDH - a songwriter working with arguably two of the greatest songwriters of all time! Ms. Harte also has the honor of sharing a copyright with prolific songwriter Ben Weisman, who wrote more songs for Elvis Presley than anyone on the planet. Sadly, Ben Weisman has passed, but he is remembered as one of the great songcrafting masters!
Felecia returned to her home, San Francisco, where she began managing local talent such as songwriter/producer, Jeruss. Jeruss is a very talented and gifted songwriter/arranger/producer who, along with Felecia, is co-author of the sultry, "Ride With Me", and writer/arranger/producer on "Never Come Down", a smokin' pop-dance track. These tracks were released on "HartecastMusic.com" which was founded by Ms. Harte in 2009. The response to the CD release, "Hartecastmusic.com Presents...Ride With Me", has been great and the single, "Bad Little Girl", by Roxanne, a smoldering track has been a smoldering success... Hot on the heels of the "Ride With Me" CD, "HartecastMusic.com" released "Lookin' Good" and sister track, "Look Good Fitness" which is the anthem for a fitness lifestyle. Ms. Harte likes to discover fresh talent; case in point, Thais. Captivating…this is the perfect one-word description of Thais' vocal performance of the song, "You Make Me Smile". Ms. Harte had the pleasure and distinct honor of producing 11-time Grammy Awards winner, Tony Lindsay, on the RnB/Hip-Hop track, "I'm Fallin'". Tony Lindsay has been the front man for Santana for 20 years plus and his smooth yet distinct vocals is a potion born in alchemy that is sure to produce platinum!
In San Francisco, she re-connected with her co-producer, Steve Krchniak, who is an alumnus of the prestigious Berklee School Of Music. Felecia and Steve's combined talents are magical; their musical talents complement each other beautifully as demonstrated by Hartecast Music's latest CD album release, "The Soul Of US A", represents music that originated in the USA and is loved all over the world! This compilation CD Includes the soulful salute, "Good Man" sung by the very talented, LeeAnn Christopherson and is a tribute to all the men who are providing for, caring for and protecting their families and loved ones everyday! LeeAnn Christopherson's vocals are powerful and she really delivers the song. Also not to be missed is the very gifted guitarist, Bob Castell-Blanch, who adds the perfect guitar solo. "The Soul Of US A" is now available on Amazon.com and select singles such as "Good Man" are available now also on HartecastMusic.com's Shop page.
Felecia has digitized her classic vinyl recordings while writing and producing new material. Go to the "SongCast" pages to enjoy the classics along with the new music; all of the music is original! It seems as though Felecia has come full circle....songwriting and producing have always been her first, true love.
Hartecast Music_ Where Music Is Living!
HartecastMusic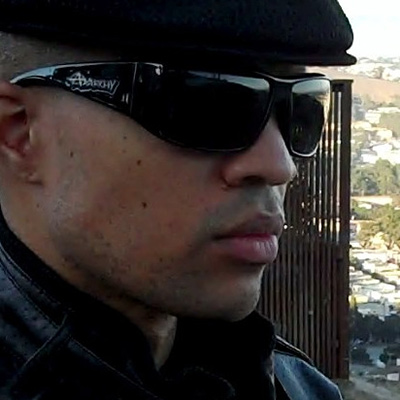 Jeruss Harrison
Producer, Writer, Arranger
(JAIR'-uhss) Origin: Biblical (Jairus, ruler of Capernaum synagogue) 1. My light, who diffuses light. 2. He enlightens.
Jeruss was born and raised in the San Francisco Bay Area of Northern California. He grew up on the hard knock streets of San Francisco's Lakeview District in the 80s. His parents divorced and Jeruss found himself living in Southern California where he attended high school. After high school, he moved back to the San Francisco Bay Area. Jeruss had experienced life at many levels by the time he was twenty.
Jeruss did not find music. Music found him. He writes, arranges and produces. Many times you may find him stumbling out of bed in the middle of the night to record an idea on his home studio. Music has always been a part of his environment from the time he could remember. Timbaland, Eminem, Prince, Michael Jackson, Eurythmics, Tupac, Missy Elliott, Justin Timberlake, Paul McCartney and Fiona Apple being but a few of his influences.
It is hard to characterize his style because it is not like any other. Jeruss' sound is an eclectic fusion of hip-hop, R&B, rock, pop and classical. However, there is an honesty in his music that resonates universally and appeals to the soul of the world and his goal is to share his music with the world.
Entertainment is a serious business and Jeruss is serious about his artistic expression. He now lives in beautiful Los Angeles, California, where he finds the contrast of the city's hard edge with the inspiring back drop of beautiful Southern California beaches, fits his creative climate.
Even though Jeruss is very serious about his craft and has a great work ethic, he is not without extracurricular activities and a sometimes off-the-wall sense of humor. He winds down on the football field; he has been playing football since he could hold one. As a former part-time personal trainer, Jeruss has learned the value of exercise and makes it enjoyable for himself. He knows that a fit body lends itself to a fit mind and vice versa. Aside from athletics, you might find Jeruss on his laptop or in his notebook writing everything from songs, to jokes, to poems, to scripts, to freelance columns, and his thoughts on everyday life.
Jeruss also enjoys a successful career as a voiceover talent. You may recognize his voice as the voice on Leap Frogs' "The Fly Pentop", computer pen that was Toy of the Year 2006, "Game Live Events", "Tell Me Networks", and "Verizon Interactive" just to name a few of his voiceover accomplishments.
The entertainment industry is not always the easiest to conquer and keep a regular salary coming in. Jeruss is also very skilled in social media marketing, branding, online marketing, HTML and some SEO. These talents have been just as important and at times, moreso, than his music when it comes to earning a living but actually he loves this work. He has demonstrated an affinity for technology coupled with his expertise has made him a real asset in this area as well!
It is impossible to sum up everything that embodies who Jeruss is in this writing but this is an honest glimpse into the origins of his life and creativity. The meaning of his name means "one who enlightens" but it is the expression of his music which enlightens Jeruss.
HartecastMusic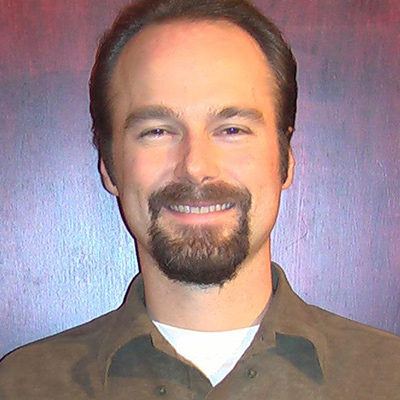 Steve Krchniak
Producer, Musician, Technical Specialist
Steve Krchniak is a life-long musician and composer. He studied piano and trumpet from an early age through high school. Steve received his bachelor's degree from Berklee College of Music with a dual major in Music Arranging/Composition as well as Music Education. Steve has participated in the San Francisco music scene as a performer, composer, and producer since the mid 1990s and also is involved with projects based out of LA. Steve has partnered with Hartecast Music as an engineer, co-producer, and composer since 2008.
Steve's past accomplishments include:
producing audio and video for various companies and entities, including radio commercials, DVD home video extras, television background music, and corporate/industrial videos
composing and arranging songs and themes which have appeared on independent music magazine charts and community radio playlists
working as an assistant for a commercial music production company in Chicago
graduating with honors from Boston-based Berklee College of Music with a dual degree in Commercial Arranging and Music Education
performing at venues large and small in various states and countries, opening for artists such as Morris Day and The Time, Steel Pulse, Isaac Hayes, Rita Marley and Family, The Brian Setzer Orchestra, The English Beat, Con Funk Shun, Bunny Wailer, The Average White Band, Pablo Cruise, Burning Spear, The Brothers Johnson, Doug E Fresh, The Ethiopians, Dwayne Wiggins of Tony! Toni! Tone!, Lenny Williams of Tower of Power and co-producing 11-time Grammy Awards winner Tony Lindsay.
HartecastMusic