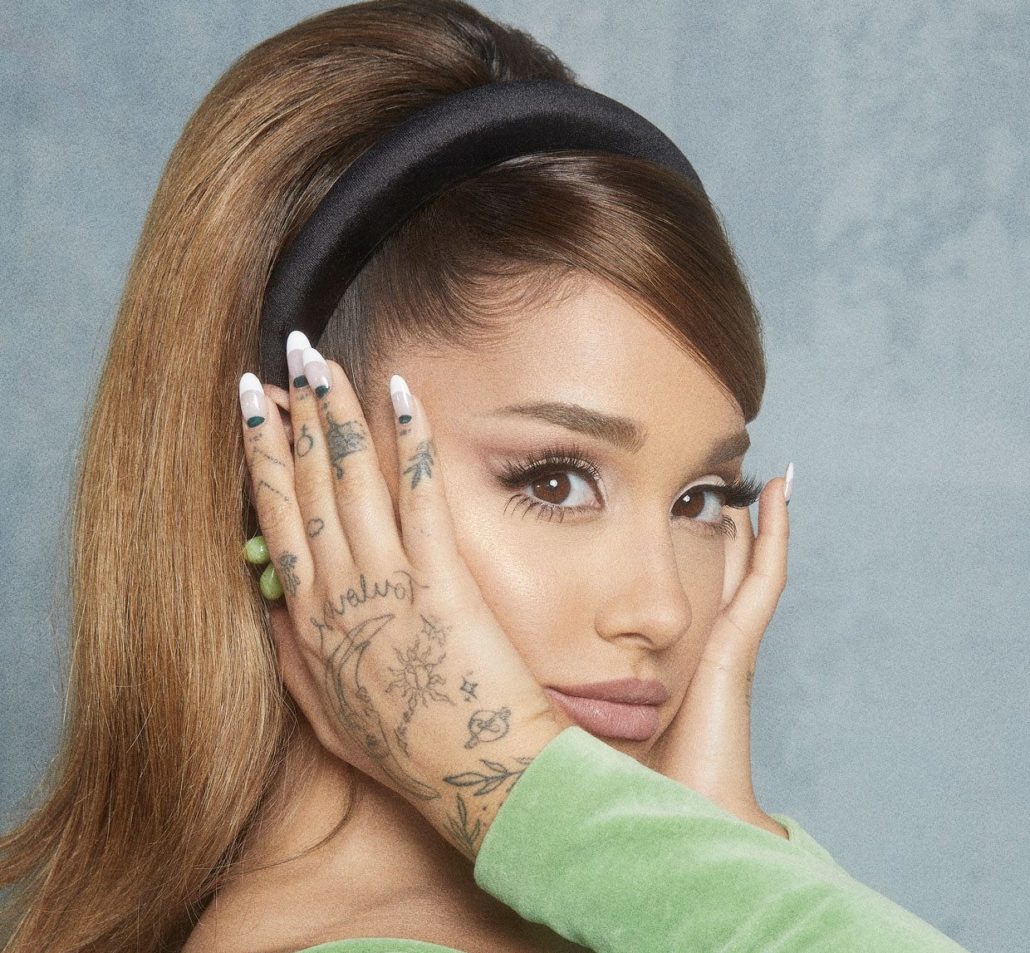 Ariana Grande maintains the top spot on Billboard's Pop Airplay chart but switches out leaders, as "34+35" jumps 4-1 (on the survey dated Feb. 13), replacing "Positions," which dominated for seven weeks.
Both songs are from Grande's latest LP, Positions, which was released on Republic Records and debuted at No. 1 on the Billboard 200 chart in November.
As Grande adds her eighth Pop Airplay No. 1, she becomes the first artist to have succeeded oneself at the summit as the only act credited on both tracks. (A remix of "34+35" with Doja Cat and Megan Thee Stallion, released Jan. 15, has not received enough play for the rappers to be credited on the song on the Pop Airplay chart.)
Prior to Grande, four acts supplanted themselves atop Pop Airplay, which ranks weekly plays, as tabulated by MRC Data, on a panel of over 160 mainstream top 40 radio stations.
Halsey last swapped songs at No. 1 when "Eastside," with Benny Blanco and Khalid, replaced her own "Without Me" in March 2019.
Grande was involved in the last such switch before Halsey's, as Grande's "Problem," featuring Iggy Azalea, took over for Azalea's "Fancy," featuring Charli XCX, in July 2014.
Previously, OutKast's "The Way You Move," featuring Sleepy Brown, ended the Pop Airplay reign of the pair's "Hey Ya!" in 2004, while Mariah Carey's "One Sweet Day," with Boyz II Men, replaced her own "Fantasy" at No. 1 in 1995.
(Honorable mention to Maroon 5 frontman Adam Levine: "Stereo Hearts," by Gym Class Heroes featuring Levine, directly followed Maroon 5's "Moves Like Jagger," featuring Christina Aguilera, to No. 1 in 2011.)
Meanwhile, with seven weeks at No. 1 on Pop Airplay, Grande's "Positions" posted the longest reign for a song by a woman and no other credited artists in nearly eight years, since Taylor Swift's "I Knew You Were Trouble." totaled seven weeks on top in February-March 2013.
"Positions" also marks Grande's longest-leading Pop Airplay No. 1, having bested the reign of "7 Rings" (six weeks, 2019).
All charts will update tomorrow (Feb. 9) on Billboard.com.
Article by Gary Trust/Billboard, 2021