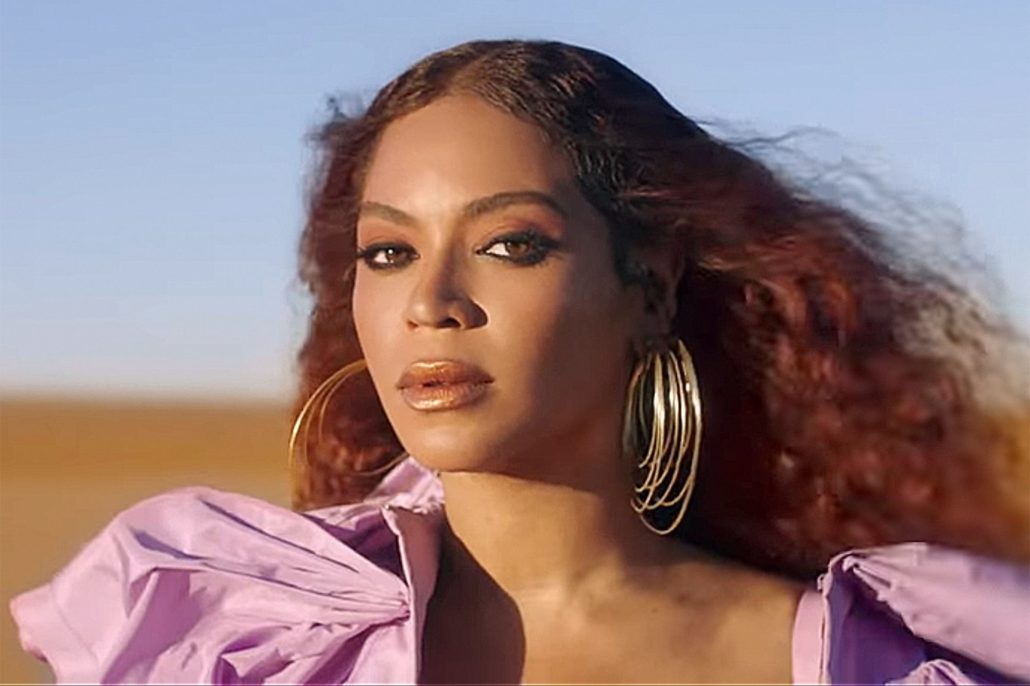 Beyonce lands a milestone 40th top 40 hit on the all-genre BillboardHot 100 chart, as "Black Parade" debuts at No. 37 on the list dated July 4. The song opens as the top-selling track in the U.S., with 18,000 downloads sold in the week ending June 25, according to Nielsen Music/MRC Data, and enters at No. 1 on the Digital Song Sales chart.
"Black Parade" was released late in the day on Friday, June 19. The Hot 100 chart ranks the 100 most popular songs of the week, blending all-genre U.S. streaming, radio airplay and sales data.
As "Parade" marches to No. 1 on Digital Song Sales, it becomes the diva's ninth leader since the chart began in 2004. On the streaming side, "Parade" registered 7.8 million U.S. clicks in the week ending June 25. In terms of the other Hot 100 metric, radio airplay, "Parade" recorded 4.4 million in all-format audience in the week ending June 28. ("Parade" does not debut on either the all-genre Streaming Songs or Radio Songs charts.)
Beyond its Hot 100 arrival, "Parade" also debuts at No. 18 on the Hot R&B/Hip-Hop Songs chart. It marks her 60th top 40 hit on the list, which began as an all-encompassing genre songs chart in 1958. On the much younger Hot R&B Songs chart, which launched in 2012, "Parade" starts at No. 5.
The tune also bows at No. 1 on the R&B/Hip-Hop Digital Songs Sales and R&B Digital Song Sales rankings. It additionally starts at No. 38 on the R&B/Hip-Hop Airplay chart, with 3.2 million in format audience, and at No. 5 on the R&B Streaming Songs chart.
THE 40/40 CLUB: With her new track, Beyoncé ties Michael Jackson's 's top 40 count in the Hot 100 archives. She secured her first top 40 through a featured turn on Jay-Z's "'03 Bonnie and Clyde," which shot to No. 6 in 2002. Seven of her singles have gone all the way to No. 1, including this year's guest turn on Megan Thee Stallion's 
"Savage," extending her No. 1 Hot 100 count to three decades: the 2000s, '10s and '20s.
Jackson, meanwhile, has stretched his top 40 run from 1971's "Got to Be There" through a posthumous featured spot on the Drake Scorpion cut "Don't Matter to Me," in 2018. Nearly one-third of the hits, 13, found their way to the summit – still the most among any male act since the chart began in 1958. Like Beyoncé, the late megastar is a member of the Hot 100's triple decade club with leaders in the 1970s, '80s and '90s.
Of course, the parallels between Queen Bey and The King of Pop continue as both led groups with their own top 40 success stories before turning solo. Destiny's Child, with Beyoncé as lead singer, clocked 13 top 40 hits from 1997-2005, while The Jackson5/Jacksons, fronted by Michael for most of the sibling group's existence, accumulated 23 visits from 1969-84. Each group claimed four No. 1s.
Among all acts, Drake owns the Hot 100's top 40 record, with 111 such hits. Taylor Swift, with 63, leads among women.
By Trevor Anderson, Billboard, July, 2020
Read Billboard article and see video here: https://bit.ly/3gkWA6q