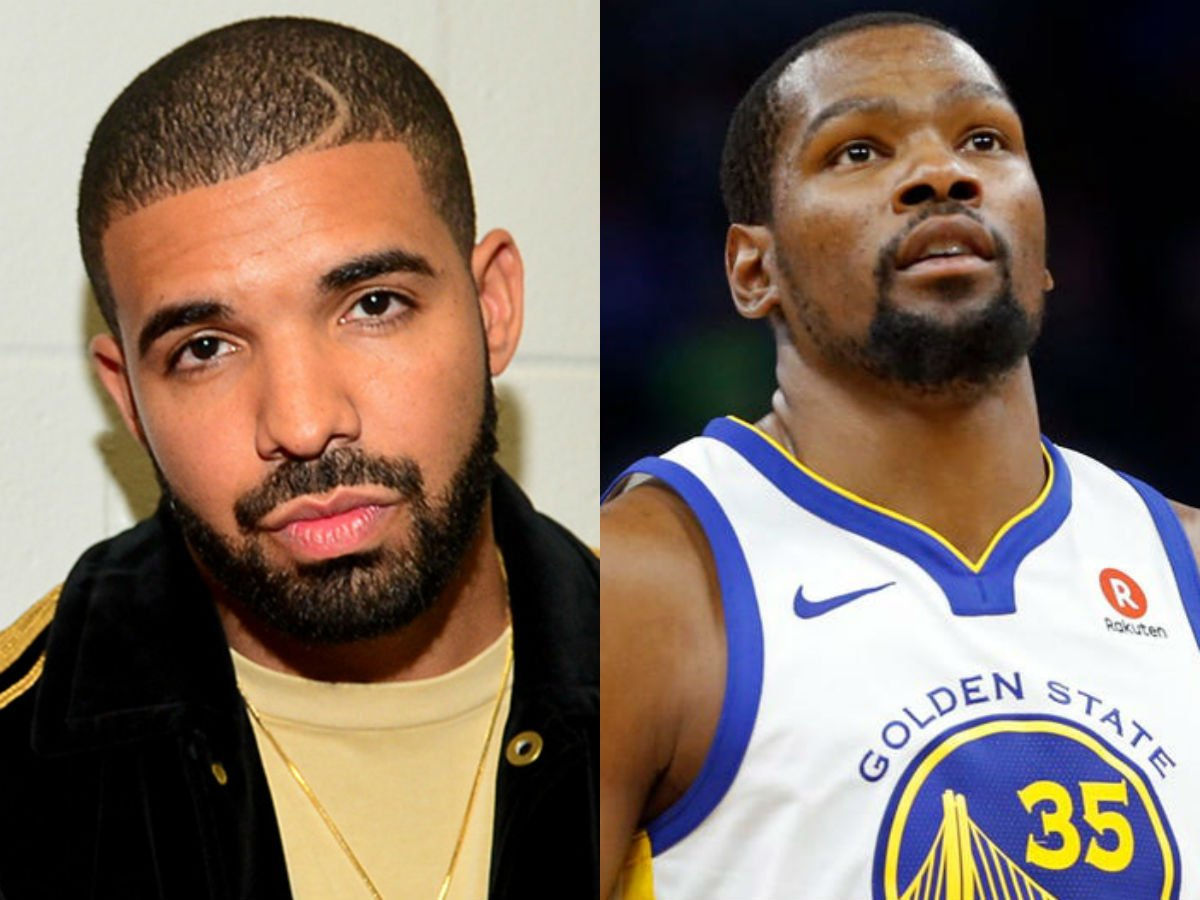 Drake is self-isolating after partying with Kevin Durant just days before the basketball star was diagnosed with coronavirus, Page Six reports.
According to the outlet, the Canadian rapper is self-quarantining in his Toronto mansion. While not much is known about his current condition, Drake was in good spirits on Monday (March 16) when he celebrated breaking the record for most Billboard Hot 100 entries ever.
As fans know, Drake showed how he was practicing social distancing when he took to Instagram Stories, to share the news after he surpassed the Glee cast's 207 Hot 100 singles chart entries by earning his 208th entry, courtesy of his new feature on Lil Yachty's "Oprah's Bank Account, which also features DaBaby and debuted at No. 89 on the Hot 100 chart this week.
Before showing himself popping champagne bottles in celebration of the career milestone, the 33-year-old rapper posted a video from his home basketball court, saying: "My life for the next however long."
Drake's career milestone celebration came less than a week after he was photographed hanging out at West Hollywood hotspot Nice Guy with Kevin, who was diagnosed with COVID-19 earlier this week. The NBA star was among the four Brooklyn Nets players to have contracted the virus.
"All four players are presently isolated and under the care of team physicians," the team said in a statement on Tuesday (March 17). "The organization is currently notifying anyone who has had known contact with the players, including recent opponents, and is working closely with state and local health authorities on reporting. All players and members of the Nets travel party are being asked to remain isolated, closely monitor their health and maintain constant communication with team medical staff. The health of our players and staff is of the highest priority to the organization and the team is doing everything within its power to ensure that those affected receive the best care possible."
posted by Peyton Blakemore, MarCH 2020, iHEARTRADIO NEWS