Hartecast Music's philosophy is to get the creative content to the people! The internet and the worldwide web have opened up the world to us and allows creativity to greet technology as an ally that enables artists to share their creatives with the world unfiltered as it was originally created. And actually, it is almost possible to deliver creativity in real time as the artist is receiving that very creative inspiration! For the most part, creative content can be shared in its most raw form; it depends on the vision of the artist.
Music is the reflection of our emotional lives whether we're happy, melancholy, relaxed or in love. Hartecast Music is where you can find tunes that are in tune with life.  On the SongCast page, songs are categorized by genre and you can click on songs in various genres to hear song samples prior to downloading purchases.  Also, Hartecast Music offers Royalty Free Music where you may listen to, purchase and download the perfect song for your special projects!
Hartecast Music's vision is to connect with people all around the world in a way that stimulates, satisfies, and reaches the realms of human emotions.
Hartecast Music is where music is living!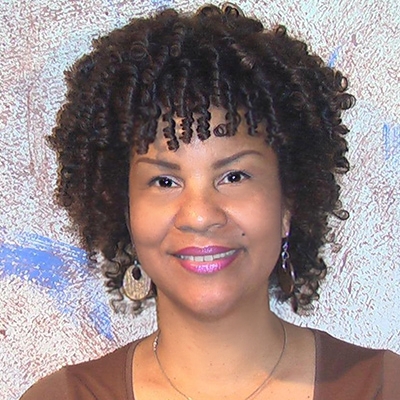 Felecia Harte
Producer, Writer and Founder of "HartecastMusic.com"
FELECIA HARTE founded JaJer Music, BMI, publishing and then went on to establish CenMae Star Publishing, ASCAP and HarteCast Music, SESAC . Felecia's skills naturally evolved into not only producing and recording her music but progressed into expanding her creative skills even further into creating, directing and producing music videos.
Felecia has incorporated her songwriting/production skills into creating what she has coined as "vidiettes", short video concepts generally less than one minute. Stamped with her 'from the Harte' logo, her vidiettes have captured the imagination of global audiences. In today's market, content creation is everything! and Ms. Harte is here with a catalogue of music and a plethora of content to take projects to the next level!
Check out creatives here on the Hartecast Music website and on social media!
All the best ~from the Harte
HartecastMusic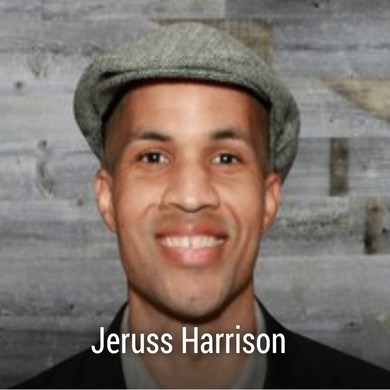 Jeruss Harrison
Producer, Writer, Arranger
Delivering excellence has been the hallmark of Jeruss's career across all aspects of social media, content production, and community management. Review of his qualifications will showcase a dynamic professional who is highly regarded for executing cutting-edge growth hacking techniques and innovative online marketing plans that exponentially increase revenues, brand awareness, and engagement. In addition, he effectively utilizes competitive analysis, market research and statistical surveys to assess business plans and provide solutions that foster growth and increase productivity. His motivation, academic experience, social media expertise and professional demeanor make him an excellent addition to any brand or business.
Other highlights of his career that exceeded expectations of companies he has worked with would include:
§ Grew Instagram engagement by 1500% in 1 week and grew total Instagram followers by 10% in 3 weeks at Bimpies.com through comprehensive revamp of digital growth strategy.
§ Drove execution of unique, innovative Facebook ad campaign that increased Facebook page likes by more than 600%.
§ Elevated new driver and new passenger total acquisition by 26% at Lyft through in-depth market research and execution of custom-tailored online and offline marketing campaigns.
§ Recipient of writer's recognition from ASCAP for Urban Network's review of ASCAP Expo, citing superior communication skills and marketing savvy.
§ Integrated creative and reliable methods for outstanding content production as a blogger for the #1 independent rap music label worldwide, Strange Music.
In particular, the strong relationships cultivated with clients, users, influencers, upper management, and the community has resulted in significant increases in the success of numerous projects and a stellar reputation.
HartecastMusic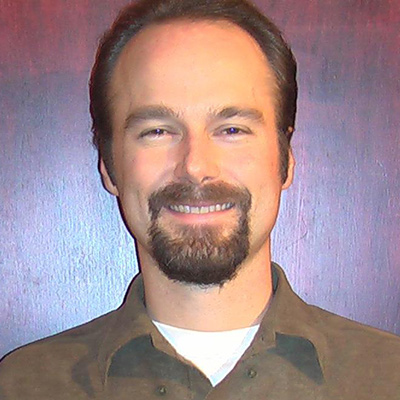 Steve Krchniak
Producer, Musician, Technical Specialist
Steve Krchniak is a life-long musician and composer. He studied piano and trumpet from an early age through high school. Steve received his bachelor's degree from Berklee College of Music with a dual major in Music Arranging/Composition as well as Music Education. Steve has participated in the San Francisco music scene as a performer, composer, and producer since the mid 1990s and also is involved with projects based out of LA. Steve has partnered with Hartecast Music as an engineer, co-producer, and composer since 2008.
Steve's past accomplishments include:
producing audio and video for various companies and entities, including radio commercials, DVD home video extras, television background music, and corporate/industrial videos, composing and arranging songs and themes which have appeared on independent music magazine charts and community radio playlists. Worked as an assistant for commercial music production in Chicago
and graduated with honors from Boston-based Berklee College of Music with a dual degree in Commercial Arranging and Music Education.
Performed at venues large and small in various states and countries opening for artists such as Morris Day and The Time, Steel Pulse, Isaac Hayes, Rita Marley and Family, The Brian Setzer Orchestra, The English Beat, Con Funk Shun, Bunny Wailer, The Average White Band, Pablo Cruise, Burning Spear, The Brothers Johnson, Doug E Fresh, The Ethiopians, Dwayne Wiggins of Tony! Toni! Tone!, Lenny Williams of Tower of Power and co-producing 11-time Grammy Award winner. Tony Lindsay.
HartecastMusic