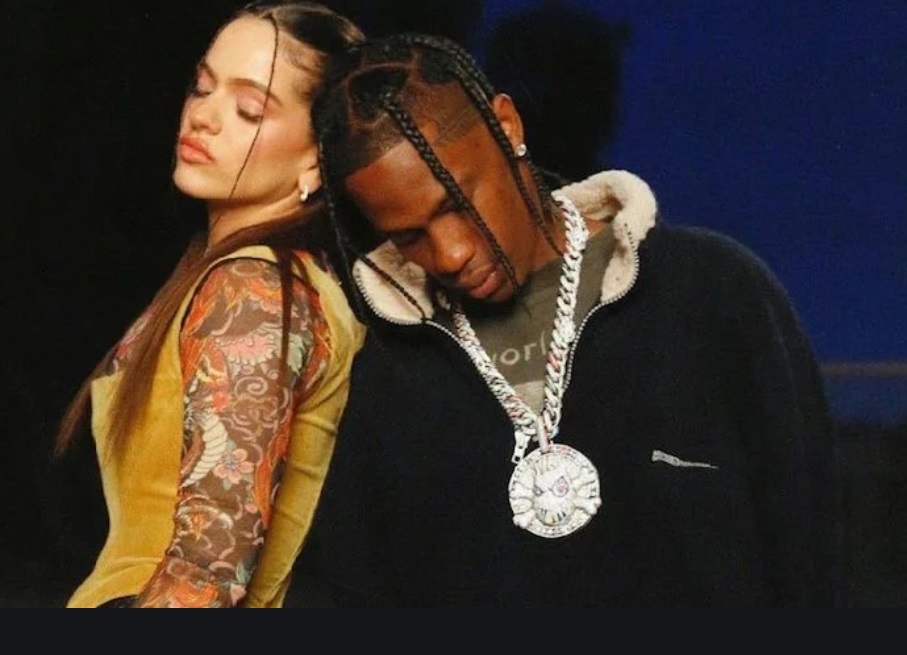 Watch Rosalia and Travis Billboard video, "TKN" here: https://bit.ly/3etALRn
With a group of intrepid kids in tow, Rosalía and Travis Scott have dropped their highly-anticipated collaboration "TKN" and an accompanying music video that is full of life today (May 28).
The CANADA-directed video, shot in Pomona and North Hollywood, Calif. in February, starts with a baby sitting on the grass who is then picked up by Rosalía.
A group of kids then appears, and with Rosalía as their fierce leader, they take to the streets to start a dance revolution.
"Travis is an artist who I've admired a lot since the beginning of his career and I can't imagine a better artist to collaborate with on this song," Rosalía said in a statement. "I feel that now is the moment to release this song, after so many months of staying indoors, missing freedom or being with people we love. I hope 'TKN' gives you energy, makes you dance, and gives you strength if you're going through difficult times. With all my love <3."
"TKN" is Rosalía's third release of the year, and it becomes her second collaboration with Scott. In 2019, the Spanish singer-songwriter jumped on a remix for "Highest in the Room" alongside Lil Baby.
Along with Rosalía's powerful and dramatic vocals, the upbeat and energetic track features Scott singing some lines in Spanish.
Watch Rosalia and Travis in "TKN" video here: https://bit.ly/3etALRn
May, 2020 by Griselda Flores for Billboard