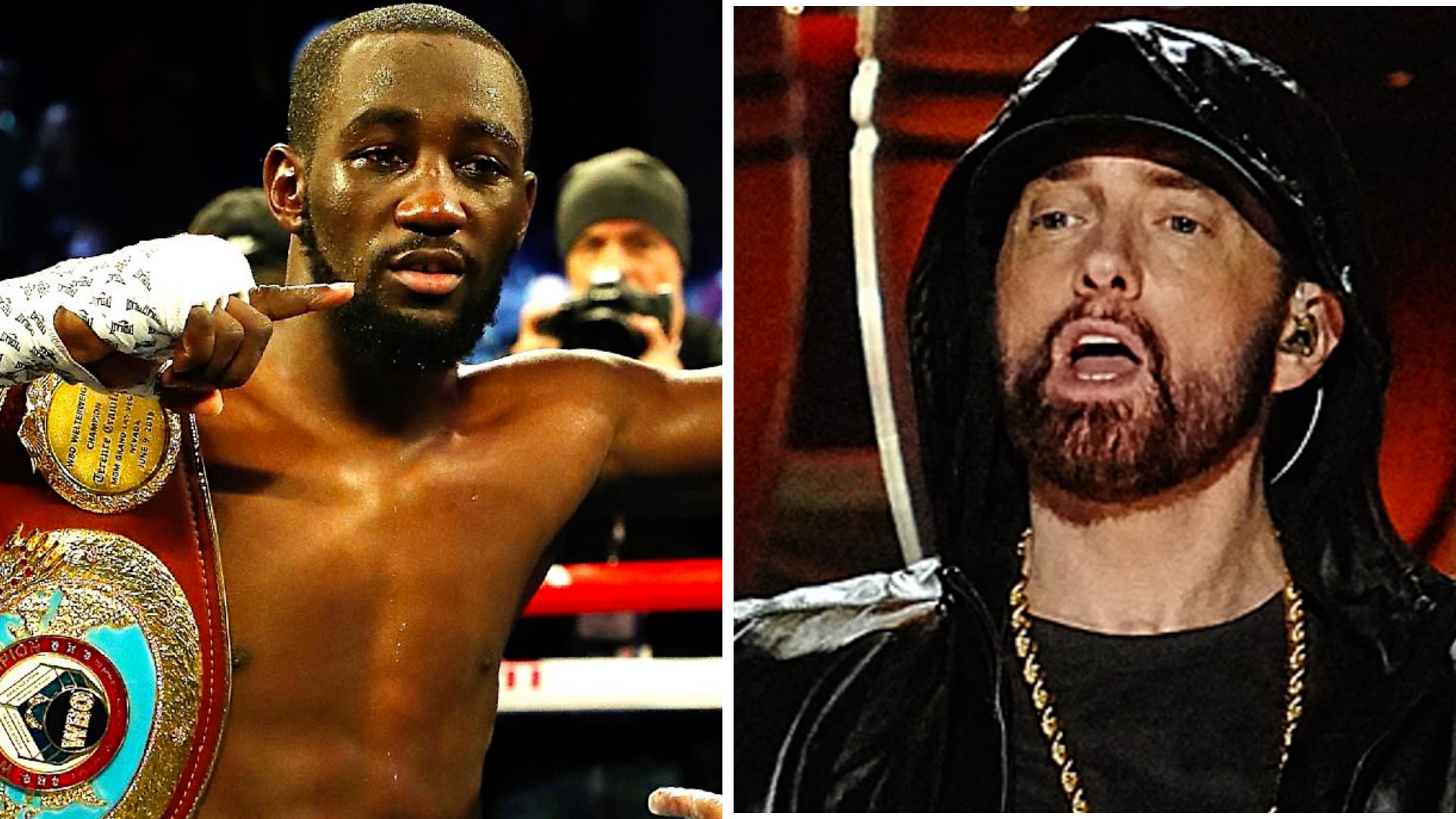 TERENCE CRAWFORD AND EMINEM team up for "THE WALK" that made history! 
It all started with an idea and a tweet. The power of social media led to one of the biggest music stars in the world accompanying one of the biggest boxing stars to the ring on July 29th.
Eminem, a big fan of Terence Crawford, took him down to the ring before Crawford faced off against Errol Spence Jr. Crawford, the WBO welterweight champion, competed against WBC, IBF, and WBA champion Spence for the status of the undisputed welterweight champion.
Known for classics like "Lose Yourself," "Stan," and "Not Afraid," Eminem rapped Crawford down in a full circle moment.
The moment stemmed from when Crawford posted a recent video of a discussion he had with Shakur Stevenson. While in training, both fighters talked about the upcoming fight, with Crawford saying who he'd want to bring him down to the ring.
"You know what I was thinking would be crazy s—? I think it would be dope to have Eminem walk me out or something like that," Crawford said. "He's never walked nobody out, huh?"
Eminem caught wind of the video and responded by saying, "This is 2 crazy.!!! You r 1 of my favorite boxers rn!"
Both appeared to come together following that post to collaborate on an epic walkout.
While he has never boxed professionally, Emimem has gotten involved in the sport. He boxes for exercise, has appeared on the "Hotboxin' With Mike Tyson" podcast, and produced music for the movie Southpaw starring Jake Gyllenhaal.
It is the first time Eminem walked a fighter in a big fight, as he rarely makes appearances.
Emimem joined a packed T-Mobile Arena that included several celebrities:  Andre 3000, Damian Lillard, Mario Lopez, Mark Wahlberg, Chance The Rapper, and Cardi B are just a few names that paid to see Spence vs. Crawford.
Written by Daniel Yanofsky for Sporitng News; July, 2023