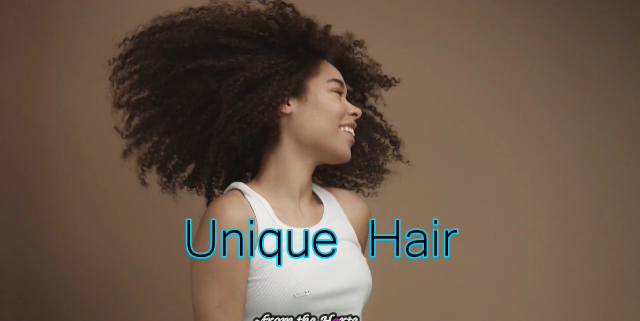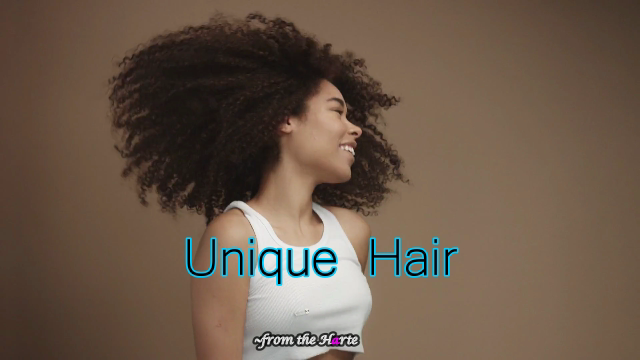 We want all of our beauty to be welcome in all places and institutions. Narrow beauty standards make it difficult for women to freely celebrate their own beauty. While all women experience pressure to conform to certain standards of appearance, Black women are disproportionately impacted by the Eurocentric standards that so often define what is beautiful. Society's bias has enabled discrimination against Black women's hair, including being judged differently based on hair texture and hairstyle.
Did you know …
A Black woman is 80% more likely to change her natural hair to meet social norms or expectations at work
Black women are 1.5 times more likely to be sent home or know of a Black woman sent home from the workplace because of her hair
In the US, the law in many states does not currently afford protection for race-based hair discrimination, even if the hairstyle is inherent to racial identity. That means Black women can be denied opportunities for employment or professional advancement without consequence. It means Black children can be denied entry to school or educational opportunities because of their natural hair. This is NOT OK. That's why in 2019 we co-founded the CROWN Coalition in partnership with the National Urban League, Color Of Change and Western Center on Law and Poverty to advance anti-hair discrimination legislation. Our mission was, and is today, to advance efforts to end hair discrimination and to create a more equitable and inclusive beauty experience for Black women and girls.
How the CROWN Act is enacting change
While there is still a lot of work to do, there has been progress. The CROWN Coalition sponsored The CROWN Act (SB 188) in California, introduced by Senator Holly J. Mitchell. California was the first state to pass The CROWN Act which was signed into law on July 3, 2019. With support from the CROWN Coalition, the bill has now been passed in 6 other states (CO, MD, NY, NJ, VA, WA), filed federally, and is in progress in 25 additional states. Once passed, these bills ensure that traits historically associated with race, such as hair texture and protective hairstyles, are protected from discrimination in the workplace and in K-12 public and charter schools. The CROWN Coalition continues to galvanize support for legislation to end hair discrimination federally and in all 50 states. Our CROWN petition has over 70,000 signatures so far, too, and you can sign it here:  https://bit.ly/2ZQ8SgJ
Hair bias hurts us all
Black women are unfairly impacted by societal norms and corporate grooming policies, creating distractions that impact our whole society. We know diversity has a positive impact on a workplace, and that companies that fire, refuse to hire or promote Black women because of their Protective Hairstyle destabilizes individuals, households and the broader economy. The workforce may boast more working women than ever[1], but Black women still remain pressured to conform to Eurocentric standards of appearance. Black women report receiving formal grooming policies at a rate significantly higher than White women. Natural hairstyles inherent to Black identity such as locs, braids, bantu knots, etc. are ranked the lowest for professional appearance.
We want to see a world where we are all valued for who we are, a world where we express our individuality without any concern or consequence. No woman should ever be "judged" or held back by her hair.
Get involved!
Join us in creating real change that will impact the freedom that Black women and girls feel in expressing and celebrating their beauty. Follow @Dove and visit #TheCrownAct.com to see the progress we're making together. Write to your legislators to encourage them to introduce and pass anti-hair discrimination legislation in your state. Below is an easy to use letter template for you to download.
Let your vote and your voice count in bringing anti-hair discrimination legislation to your state. Help us drive change today by signing the petition to pass The CROWN Act.
Download the Letter (PDF) (100 KB)
Opens in new window
The CROWN Coalition in 2020
This year, we are accelerating our work to eradicate race-based hair discrimination, and expanding our work with the CROWN Coalition. We are putting additional initiatives into action to end racial discrimination through legislative advocacy and societal change efforts. And there's more to come.
In partnership with our Coalition members, we are evolving the CROWN Coalition and updating the name. The CROWN letters will now stand for:
Creating a 
Respectful & 
Open
World with
NO RACISM
We are creating the new CROWN Fund and pledging $5M of ongoing support that invests in efforts to eliminate barriers to progress for the next generation of Black lives. Alongside the fund, we will drive change by co-creating new programs and expanding existing ones such as the Dove Self-Esteem Project to help empower young people in the Black community.
[1] Mark DeWolf, 12 Stats About Working Women, U.S. Department of Labor Blog (March 1, 2017) (According to the Department of Labor, women make up 47% of the US workforce, own close to 10 million businesses, and account for $1.4 trillion in receipts) 
See "Unique Hair" video here: https://youtu.be/UPcJog4DCPA
Dove, The Crown Act; complete article here: https://bit.ly/3e8Pe4A