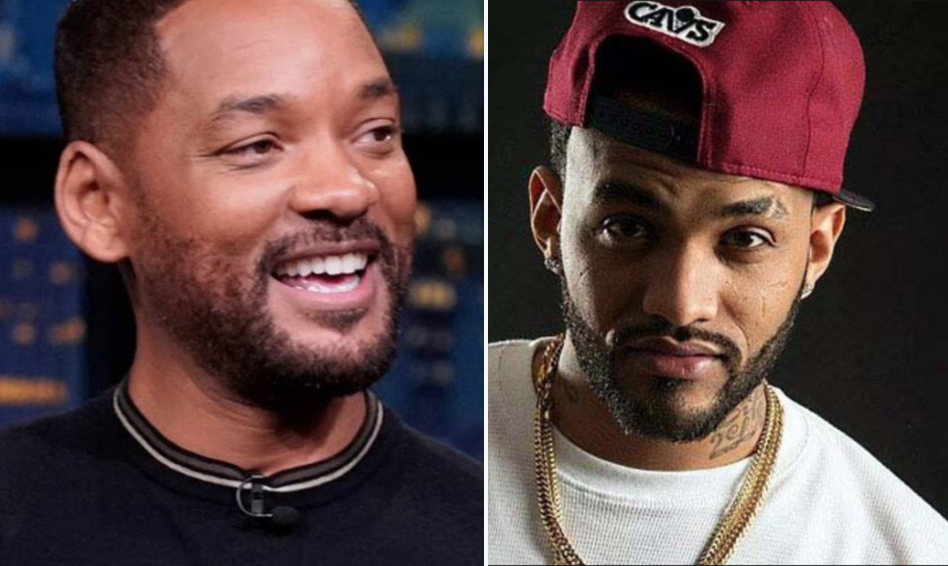 Joyner Lucas already paid the ultimate tribute to his rap king Will Smith with his recent single "Will." The video found Lucas paying tribute to some of Smith's most iconic movie and TV roles, which made Smith feel
"humbled and honored."
But rather than just make a surprise cameo in the "Will" video and express his admiration, Smith did the one thing that was sure to completely blow Lucas' mind: he hopping in the booth to add a verse for the remix of the
song.
"Will Remix (Feat. Will Smith)" dropped on Friday (May 15). After Lucas' opening verse, the global icon slips in to talk about some of his biggest inspirations, while promising Lucas that he's a "legend in the makin' too":
"I feel like a prince that turned to a king (Ayy)/ Found me a queen, started a family and got me a team/ On top of my dreams, Joyner, I know you inspired by me/ Like I was inspired by Nelson Mandela, I give him a rose for
every endeavor/ And shoutout to Julius Erving, one of the legends I worship (Worship)/ Muhammad Ali put the work in, he was the champ, the greatest, he earned it/ I love that you think that I'm perfect but I have plenty
mistakes and burdens/ My grandmama thought I was worth it," Smith raps, going on to also pay homage to Eddie Murphy, late Fresh Prince co-star James Avery, his longtime partner-in-crime Jazzy Jeff, wife Jada Pinkett-Smith, Bad Boys co-star Martin Lawrence and, of course, his kids.
Listen to "Will" remix: https://bit.ly/2Z4xG5O
2020 by Gil Kaufman, May 2020/Billboard