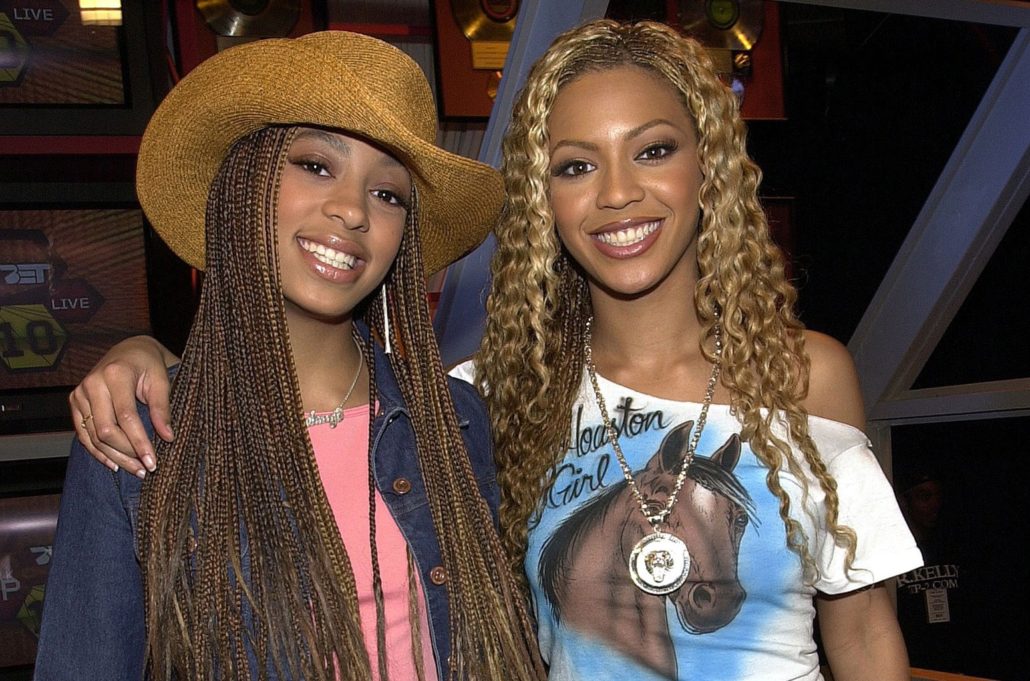 Before superstar sisters Beyonce and Solange embarked on their own successful careers, the younger Knowles tested the waters for herself while staying in the family business.
Season 2 of E! True Hollywood Story will premiered its next episode, "Star Sisters," on (April 10) — which conveniently falls on National Siblings Day — about the celebrity sister bond between the Knowles sisters as well as Britney & Jamie Lynn Spears and Miley & Noah Cyrus.
Billboard is sharing an exclusive clip focusing on Beyoncé and Solange and how the latter was often overshadowed by the success of her big sister. While Beyoncé took flight with Kelly Rowland and Michelle Williams in Destiny's Child, one of the best-selling girl groups of all time, she took Solange under her wing to become one of DC's backup dancers.
"I remember meeting a young girl and I remember asking someone, 'How is she here? She's really young, she's a kid.' And one of the other dancers said, 'That's Beyoncé's sister Solange,'" recalls choreographer Brian Friedman, who worked on Destiny's Child's "Survivor" performance at the 2001 Soul Train Awards, where they won the Sammy Davis Jr. Award for Entertainer of the Year – Female. (Coincidentally, Jay-Z won the same award in the male category that night.)
"It was like, 'Oh, OK, let's see what she's got.' But Solange could dance. That was the thing. She was a talented girl who just so happened to be the little sister of a massive star."
At age 14, Solange ended up replacing an injured Rowland when DC opened up for Christina Aguilera during her 2000 tour and began working on her debut album Solo Star after being signed to their father Mathew Knowles' Music World Entertainment label with Columbia Records. The lead single "Feelin' You (Part II)," featuring N.O.R.E., ended up becoming her first hit on Billboard's Hot R&B/Hip-Hop Singles Sales chart, reaching No. 3 in 2003.
Watch an exclusive clip of the "Star Sisters" episode airing on E! below:
https://youtu.be/SMZI1HJgOx0
Article by: By HERAN MAMO/Billboard; April, 2021